Why Choose Us?
Honesty
At Chrysalis Dental, we believe in clear communication and honesty with our patients. We will walk YOU through your treatment plan in detail and ensure our services meet your expectations. No hidden fees, no unnecessary X-rays.
We care about our patients
We want you to feel like home while having your dental services at Chrysalis Dental. With modern technology and state-of-the art equipment, it enables us to provide efficient and pleasant dental services, while retaining the precision the profession requires.
10+ year of experience in general dentistry
Dr. Lei achieved her dental degree in 1998 from McGill University, Montreal, Canada, and completed a multidisciplinary residency program in 1999 in the Montreal General Hospital. She has provided direct patient care since. Her patients know her as being conservative, competent and gentle.
We are germ-freaks
We strictly follow the sterilization and infection control standards outlined by the American Dental Association (ADA), the Occupational Safety and Health Administration (OHSA) and the Center for Disease Control (CDC).
We believe in education and prevention
We value patient education and prevention. Early intervention and daily maintenance care you can do at home can help save your money down the road.
We want to make it feel like home
We provide free WiFi, beverages and movie entertainments during your treatment.
We are fluent in English, Mandarin and Cantonese.
Visit Us In Person
You can take the office visual tour as well.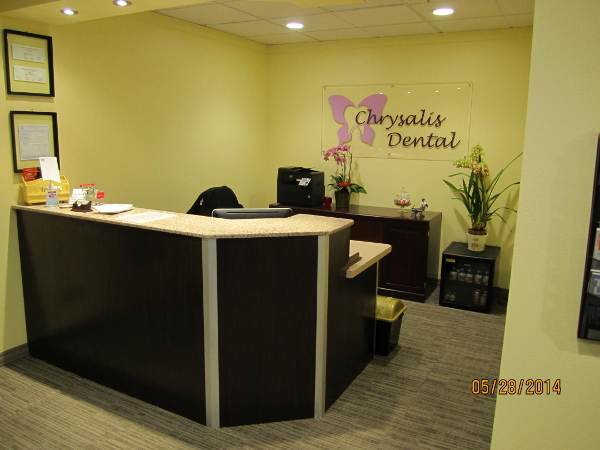 Chrysalis Dental
1515 116th Ave NE
Suite 106
Bellevue, WA 98004

Email: info@bellevuechrysalisdental.com
Tel: 425-223-5352
Fax: 425-223-5109